Katy Mills Mall Stores
The Katy Mills mall stores directory lists a wide variety of stores for consumers to choose from, offering almost 180 designer brands and restaurants to choose from. The Polo Ralph Lauren Factory Store, a store specifically designed for outlet malls to give customers sales on modern Ralph Lauren fashions and accessories. Likewise, Saks Fifth Avenue OFF 5TH is another outlet-specific store brand that sells discounts on designer dresses, shoes, and more. Katy Mills also contains a Neiman Marcus, specifically organized to bring its customers deals on thousands of items, from children's toys to record players, makeup and purses, and everything in between. The Victoria's Secret located within the mall is an excellent outlet store for women looking to buy new bras and underwear, as well as sleepwear, active wear, and bathing suits as well as perfumes and other accessories. NIKE Factory Store has deals on many of their products, including shoes, caps, socks, and other related paraphernalia.
For a full map of the mall, check out the official Simon website for an up to date Katy Mills mall map and see below if your favorite brand is listed in the directory.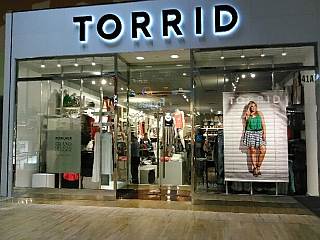 There are plenty of stores that offer accessories, such as FOSSIL for watches, wrist straps, and other wrist accessories, as well as Lids for Less, which has a variety of hats and caps. Jared Vault, Jewelry Emporium, and Kay Jeweler's Outlet are a few examples of stores that Katy mall has a wide selection of high-quality rings and necklaces. Yankee Candle has a wide variety of signature scents for the home, and Texas Embroidery & Engraving offers customers embroidered and personalized clothing, backpacks, and other items that you may need to have engraved. Earthbound Trading Company also offers plenty of accessories like bracelets, necklaces, and housewarming gifts such as wax melts or centerpieces.
When it comes to bath and beauty, Katy Mills Outlet offers plenty of stores. Proactiv offers customers a selection of face washes and medication for acne. GNC is available for supplemental needs, as well as potential shopping opportunities for chemists. Bath & Body Works Outlet and Perfumes Unlimited & Cosmetics provide consumers with an array of perfumes, lotions, makeup, and more.
Katy Mills contains plenty of shoe stores as well, such as Aldo for dress shoes and business casual/professional attire, Payless Shoesource which includes both casual shoes and professional dress wear, and Shoe Palace, selling an array of different brands within their store that cater to every need.
Men's & Women's Fashions
| | |
| --- | --- |
| Abercrombie & Fitch Outlet | Men's & Women's Fashions |
| AEROPOSTALE | Men's & Women's Fashions |
| American Eagle Outfitters | Men's & Women's Fashions |
| Banana Republic Factory Store | Men's & Women's Fashions |
| Bass Factory Outlet | Men's & Women's Fashions |
| Buckle | Men's & Women's Fashions |
| Calvin Klein | Men's & Women's Fashions |
| Coach Outlet | Men's & Women's Fashions |
| Converse | Men's & Women's Fashions |
| dressbarn | Women's Fashions |
| Express Factory Outlet | Men's & Women's Fashions |
| Fashion Double Heart | Women's Fashions |
| Gap Factory | Men's & Women's Fashions |
| Guess Factory Store | Men's & Women's Fashions |
| H&M | Men's & Women's Fashions |
| Haggar Clothing Co. | Men's Fashions |
| Hollister Co. Outlet | Men's & Women's Fashions |
| J.Crew/Crewcuts | Men's & Women's Fashions |
| kate spade new york | Women's Fashions |
| L'eggs Hanes Bali Playtex | Women's Fashions |
| Lane Bryant Outlet | Women's Fashions |
| Levi's Outlet Store | Men's & Women's Fashions |
| LOFT Outlet | Women's Fashions |
| Michael Kors | Women's Fashions |
| Motherhood Maternity® | Women's Fashions |
| Nautica Factory Store | Men's & Women's Fashions |
| New York & Company Outlet | Women's Fashions |
| Old Navy Outlet | Men's & Women's Fashions |
| Pacific Sunwear Outlet | Men's & Women's Fashions |
| Polo Ralph Lauren Factory Store | Men's & Women's Fashions |
| rue21 | Men's & Women's Fashions |
| Suit Warehouse | Men's Fashions |
| Tommy Bahama Outlet | Men's & Women's Fashions |
| Tommy Hilfiger Company Store | Men's & Women's Fashions |
| Torrid | Women's Fashions |
| U.S. POLO ASSOCIATION | Men's & Women's Fashions |
| Uniform Destination | Men's & Women's Fashions |
| Van Heusen Factory Outlet | Men's & Women's Fashions |
| Victoria's Secret | Women's Fashions |
| Wilsons Leather Outlet | Men's & Women's Fashions |
| XXI Forever | Women's Fashions |
| Zumiez | Men's & Women's Fashions |
Children's Fashions
| | |
| --- | --- |
| abercrombie Outlet | Children's & Infant Fashions |
| Carter's for Kids | Children's & Infant Fashions |
| Gymboree Outlet | Children's & Infant Fashions |
| Janie and Jack | Children's & Infant Fashions |
| Justice | Children's & Infant Fashions |
| OshKosh B'Gosh Outlet | Children's & Infant Fashions |
| Sensory Playground | Children's Play Area |
| The Children's Place Outlet | Children's & Infant Fashions |
Jewelry & Watches & Accessories
| | |
| --- | --- |
| A'GACI | Jewelry & Watches |
| Bags & More II | Accessories |
| Claire's | Jewelry & Watches |
| Cole Haan Outlet | Accessories |
| Diamonds & More Diamond Outlet | Jewelry & Watches |
| FOSSIL | Jewelry & Watches |
| Hot Topic | Accessories |
| Jared Vault | Jewelry & Watches |
| Jewelry Box Outlet | Jewelry & Watches |
| Jewelry Emporium | Jewelry & Watches |
| Kay Jewelers Outlet | Jewelry & Watches |
| Kenneth Cole Outlet Store | Accessories |
| Lids For Less | Accessories |
| Oakley Vault | Sunglasses, Optical & Eyewear |
| Perfumes Unlimited & Cosmetics | Accessories |
| Piercing Pagoda | Jewelry & Watches |
| Spencer Gifts | Accessories |
| Sun & Ski Sports | Sunglasses, Optical & Eyewear |
| Sunglass Hut | Sunglasses, Optical & Eyewear |
| Tilt Studio | Accessories |
| Wax Accessories | Accessories |
| Zales Outlet, The Diamond Store | Jewelry & Watches |
Department Stores & Anchors
| | |
| --- | --- |
| Burlington Coat Factory | Department Stores & Anchors |
| Marshalls | Department Stores & Anchors |
| Neiman Marcus Last Call | Department Stores & Anchors |
| Ross Dress for Less | Department Stores & Anchors |
| Saks Fifth Avenue OFF 5TH | Department Stores & Anchors |
Specialty Shops
| | |
| --- | --- |
| AMC Katy Mills 20 | Movie Theatres |
| As seen on TV | Specialty Shops |
| AT&T | Electronics & Technology |
| B&B News and More | Specialty Shops |
| Bamboo Massage | Health, Bath & Beauty |
| Bass Pro Shops Outdoor World | Entertainment |
| Bath & Body Works Outlet | Health, Bath & Beauty |
| Books-A-Million | Cards, Books, Gifts & Stationery |
| Bose Factory Store | Music & Movies |
| Build-A-Bear Workshop® | Toys, Games & Hobbies |
| Corningware Corelle & More | Home Furnishings |
| Earthbound Trading Company | Cards, Books, Gifts & Stationery |
| ecoATM | Electronics & Technology |
| Eyebrow Designer 21 | Health, Bath & Beauty |
| Free World Gallery | Home Furnishings |
| GameStop | Toys, Games & Hobbies |
| GNC | Health, Bath & Beauty |
| Go! Calendars & Games | Toys, Games & Hobbies |
| Guest Services | Services |
| i-Tech & Repair | Electronics & Technology |
| Image Nation | Photography & Printing |
| Island Carousel | Entertainment |
| IT'SUGAR | Specialty Shops |
| Jumpstreet | Entertainment |
| Kitchen Collection | Home Furnishings |
| LUXURY BEAUTY STORE | Health, Bath & Beauty |
| MasterCuts | Services |
| Metro PCS | Electronics & Technology |
| NRG eVgo | Miscellaneous |
| Open Candy | Cards, Books, Gifts & Stationery |
| Perfumania | Health, Bath & Beauty |
| Perfume Collection | Health, Bath & Beauty |
| Pro Laser Skin Center by Euroskin | Health, Bath & Beauty |
| Proactiv | Health, Bath & Beauty |
| Robin's Jewelry | Services |
| Samsonite Factory Outlet | Specialty Shops |
| Segway Outback | Entertainment |
| Sprint | Music & Movies |
| T-Mobile | Electronics & Technology |
| Texas Embroidery & Engraving | Specialty Shops |
| Texas Treasures | Cards, Books, Gifts & Stationery |
| Those Animals | Entertainment |
| Top of the Line Fragrances | Health, Bath & Beauty |
| Vitamin World | Health, Bath & Beauty |
| Where is Santa | Entertainment |
| Yankee Candle | Specialty Shops |
Dining & Foods & Beverages
| | |
| --- | --- |
| Asian Too | Dining, Foods & Beverages |
| Burger King | Dining, Foods & Beverages |
| Charleys Philly Steaks | Dining, Foods & Beverages |
| Chicken Connection | Dining, Foods & Beverages |
| Churromania | Dining, Foods & Beverages |
| Cinnabon and Nestle Toll House | Dining, Foods & Beverages |
| Great American Cookie Co. | Dining, Foods & Beverages |
| Great Wraps | Dining, Foods & Beverages |
| Green Leaf's & Bananas | Dining, Foods & Beverages |
| Hot Dog On A Stick | Dining, Foods & Beverages |
| Kimo's Grill | Dining, Foods & Beverages |
| Kimo's Sub Station | Dining, Foods & Beverages |
| Lou's Cajun Grill | Dining, Foods & Beverages |
| Marble Slab Creamery | Dining, Foods & Beverages |
| Marble Slab Creamery | Dining, Foods & Beverages |
| Nestle Toll House Cafe by Chip | Dining, Foods & Beverages |
| Rainforest Cafe | Dining, Foods & Beverages |
| Smoothie King | Dining, Foods & Beverages |
| Subway | Dining, Foods & Beverages |
| Teahouse Express | Dining, Foods & Beverages |
| Teavana | Dining, Foods & Beverages |
| Thirstys | Dining, Foods & Beverages |
| Villa Fresh Italian Kitchen | Dining, Foods & Beverages |
| Wetzel's Pretzels | Dining, Foods & Beverages |
| Wetzel's Pretzels | Dining, Foods & Beverages |
| Yogurt Mountain | Dining, Foods & Beverages |